I love West Oak Nosh. From the moment they opened they've been serving up amazing food and a perfect laid back environment for friends and family to get together and enjoy each other's comp at over delicious food and drink.
The picnic tables allow for bigger groups as well as the communal experience that reminds you of a German Bier Garten. Once you try the food you'll be hooked and the owners, employees and chef all contribute to an amazing overall experience.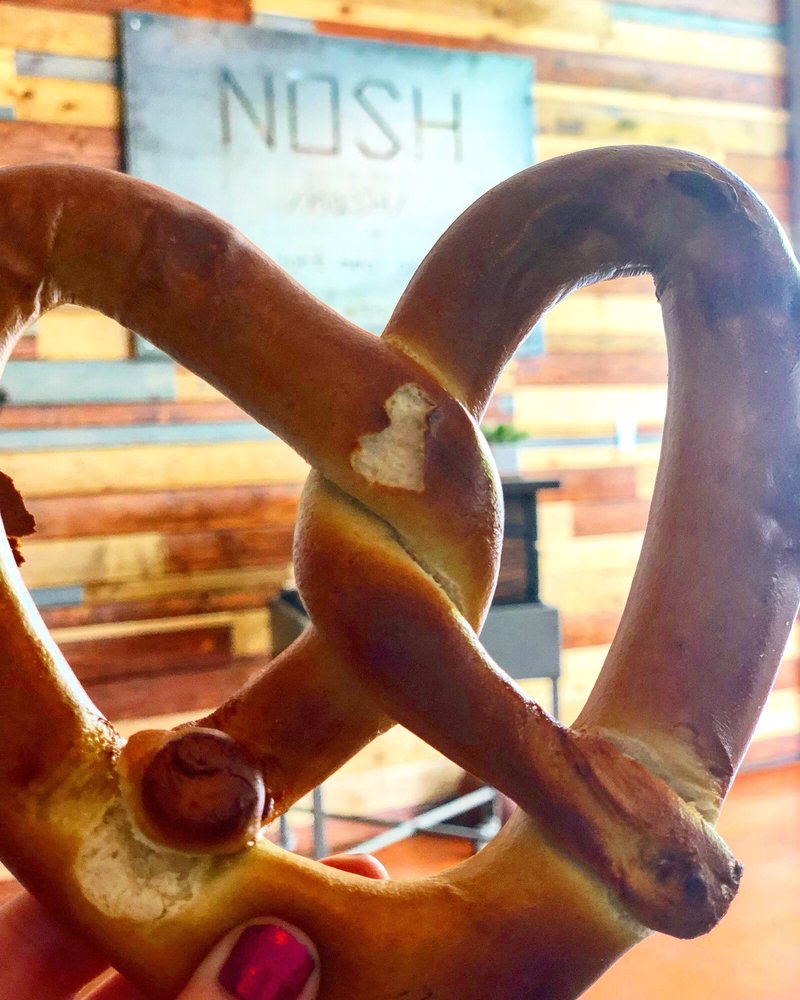 My go to is the schnitzel sandwich and it's hard to order anything else, but trust me, it's worth exploring the menu. Everything is amazing and while it's German Hofbrau Inspired everything is uniquely Nosh. Try their spätzle and you'll know what I mean!
Not only does West Oak Nosh have amazing food but the rotating taps and delicious wine and cocktails make this place a go to for food and a night of drinking with friends and if you keep your eyes on social media you'll see some of the fun pop-ups that are hosted in the restaurant from time to time.
If you haven't been yet you should absolutely try it.
Artisan German Food in Your Backyard
The Good
Elevated take on German style food
Communal seating is an awesome way to meet people
General vibe of the restaurant is fantastic. Very cool, very chic place
The Bad
Limited menu options, but I'm sure there's something for everyone on there