Located at 2281 Del Paso Road, The Pizza Press opened it's newest location to the public on 11/2/19. Open Sunday-Saturday 11am-12am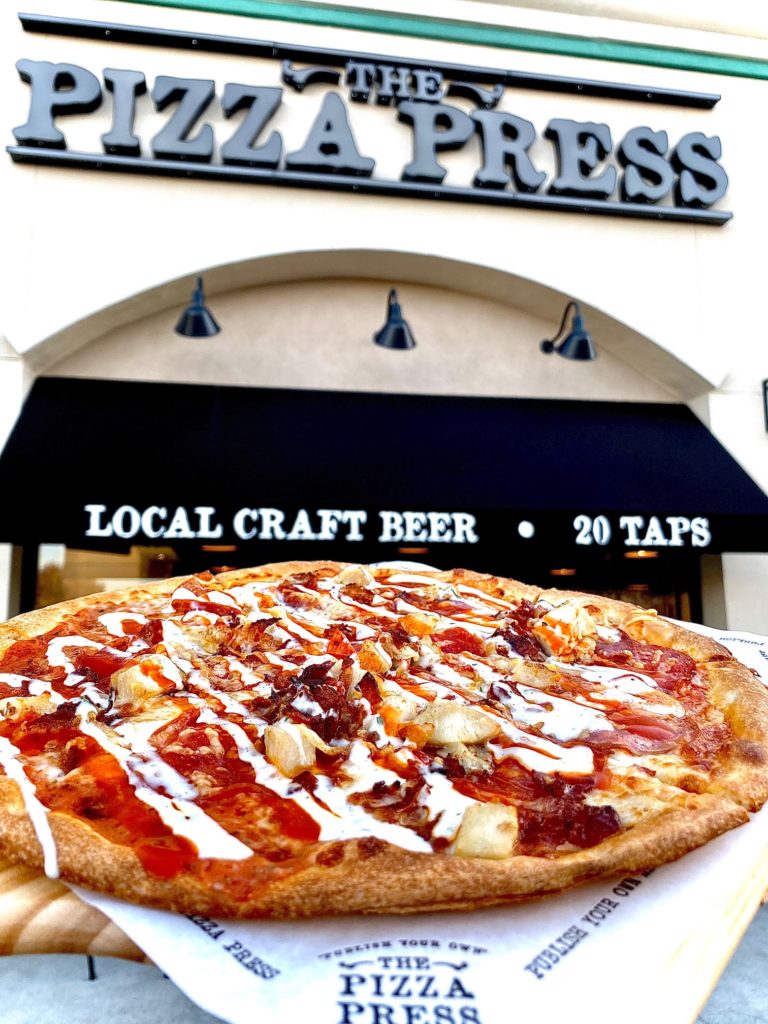 The Pizza Press invited us out to check out their newest location the day before their public opening to get a first look at their new spot and taste some of their food and beer. We were excited to meet up with a bunch of other local foodies and see so many different "Publish Your Own" creations made.
This pizza spot utilizes the Subway/Chipotle style build your own and customization options that many pizza restaurants are using now. They offer regular, gluten free and cauliflower crust options and use a dough docker to cut some holes into the dough before going on to the sauce and toppings. To be honest, I had to google the tool but it's something I haven't seen used at other build your own pie places. It definitely helps with how the crust cooks and we think it allows the cheese to melt into the holes and grab onto the toppings better so they don't fall off the slice when you go for a bite.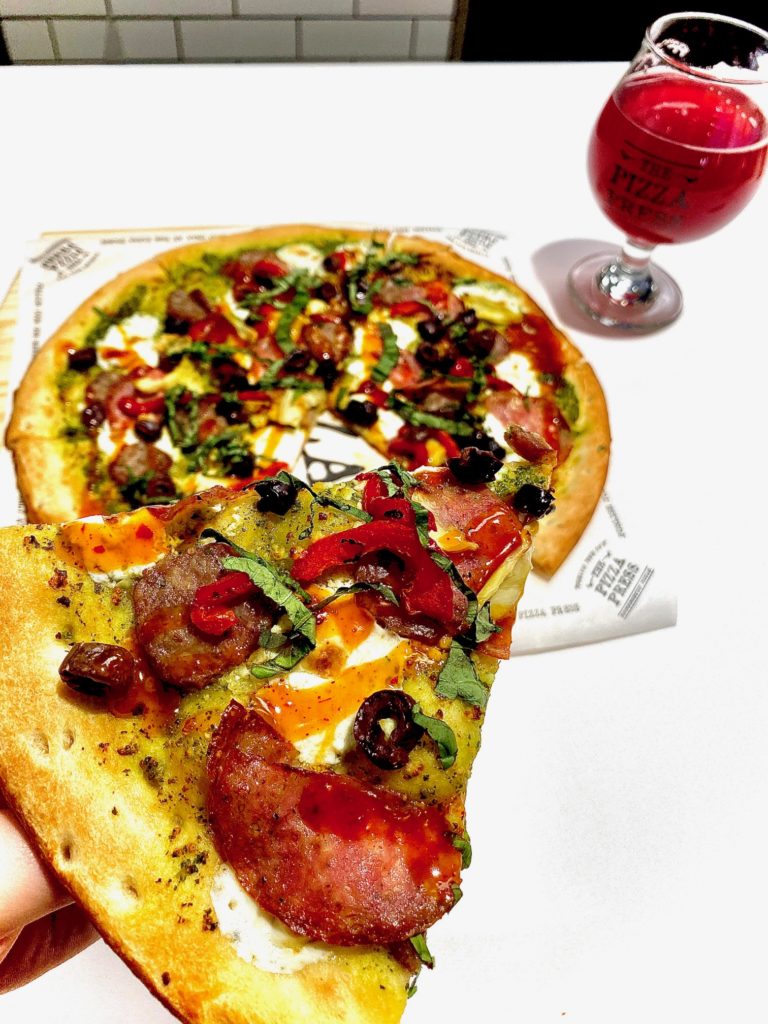 Beyond having a great crust The Pizza Press also has enough sauce, meat and veggie options to please both adventurous and picky eaters. I loved that they had a regular red sauce and spicy red as well as a pink sauce consisting of alfredo and red mixed. They give you the flexibility to combine sauces and toppings to create your own masterpiece, and if you're not up to the task they have some suggested pies to choose from too. If you're not feeling pizza they have salads and wings on the menu as well and while I didn't try one the cookies looked pretty darn good too.
Beyond food they have bottled sodas, soda machine options and a great beer menu. The beer menu has mostly local beers that are changed out as the kegs run out. We tried a great sour and a couple of IPAs while we were there and loved sitting at the bar area, which is unique to this location.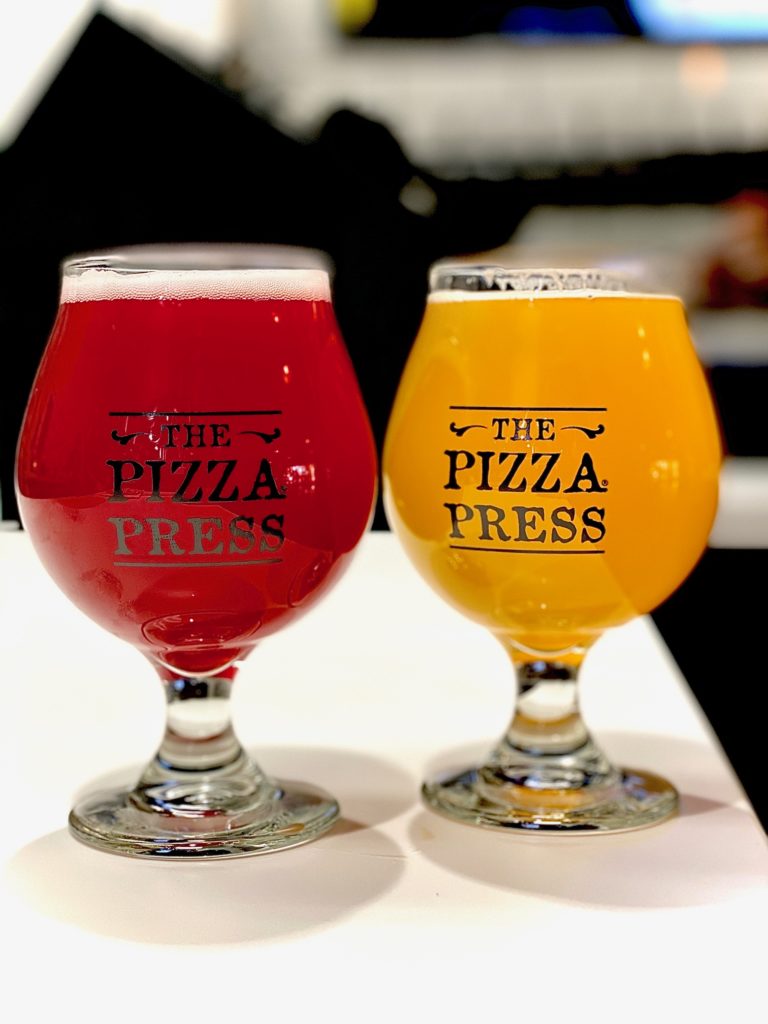 These restaurants are an amazing choice if you're getting together with friends, family or going on a date. Everyone will be able to find something they want and with indoor and outdoor seating there's plenty of room to enjoy the Pizza Press.
If you visit let me know what you think and what your favorite topping and sauce combination is.