The Federalist has become one of our favorite Sacramento spots, and if you just looked at it from the outside you might miss it! It's actually in a couple of old shipping crates, you know, the ones that are on those giant boats coming into The Bay.
From their two pizza for $20 Happy Hour to their delicious sangrias and changing beer selection they have us hooked.
Not only are the food and drinks delicious, the restaurant itself is a unique and welcoming building made of repurposed shipping crates and can be easily missed if you don't know what you're looking for. I love how this place can be popular but feel like a hidden gem.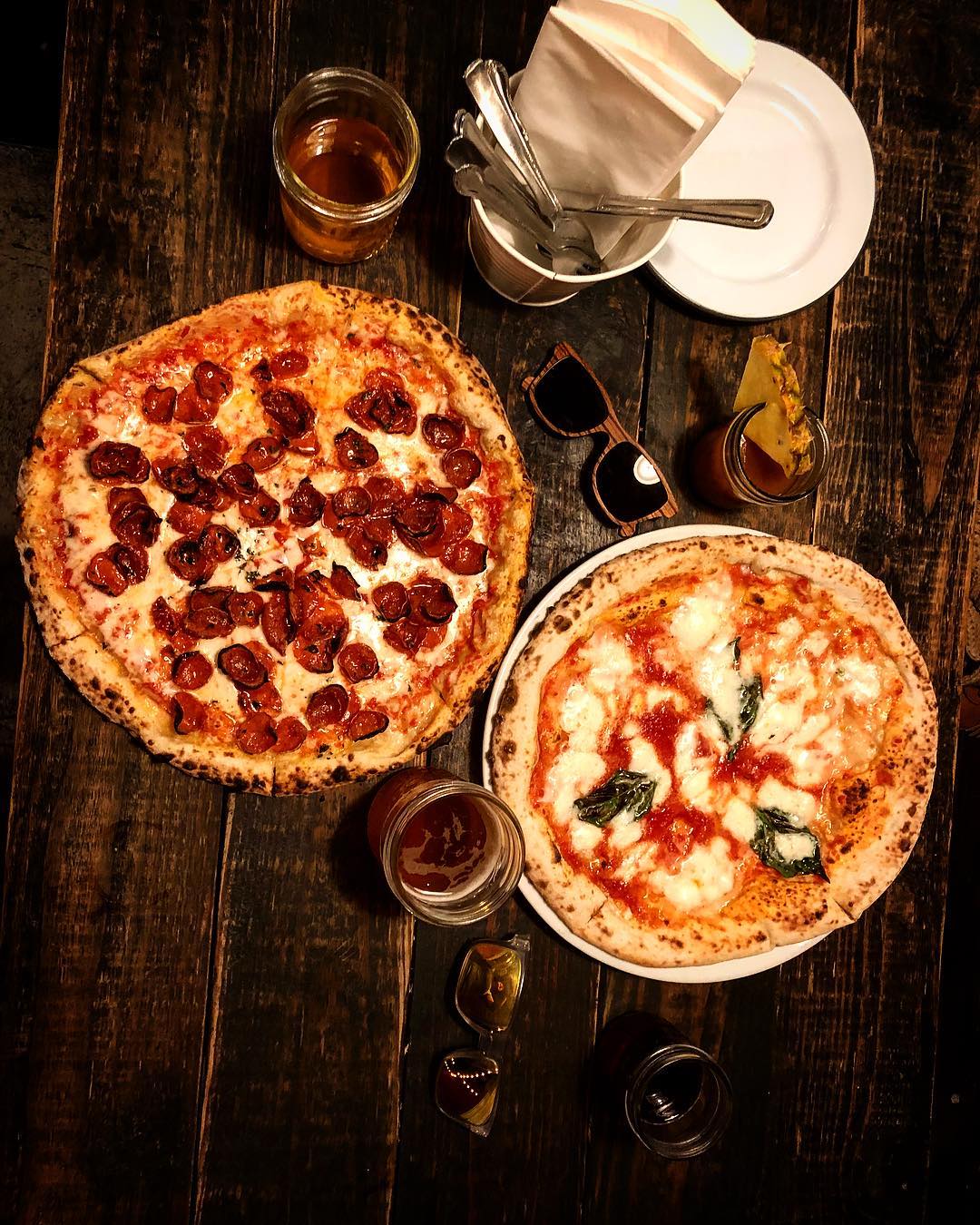 If you go here you have to get the pizza, it is the best. Pepperoni is our favorite, but they have some unique combinations that are really good. They also have pepper oil at the tables to add to the pizza and it is a stellar additions.
If you're a fan of roni cups (pepperoni that curls up into greasy delicious meat cups) this is the spot for you. Make sure you don't sit too close to the pizza oven though, it gets hot!
We come up here as often as we can for "Federalist Friday" as we lovingly call it and the quality is consistently amazing.
The tables are communal benches and this gives you a great chance to make friends, scope out other people's food selection or just find a spot when it's crowded. It's definitely a must try Sacramento restaurant.
An Incredible 'Za
The Good
The crust of the pizza is just so tasty
Pizza can be as simple or artisan as you want
For a place that truly is a bar in Midtown, it's actually pretty family friendly
The Bad
Waste of space with the bocce court as there are more peaks and valleys in the court than in the Altamont!