This little spot near the beach is just what the doctor ordered after a long day in the sun.
We were originally sent here by a local and may have never even known it was there if he didn't tell us exactly where to find it. (Right around the corner of Snorkel Bobs near a nail salon).
It's just a little stand but they serve up delicious shave ice.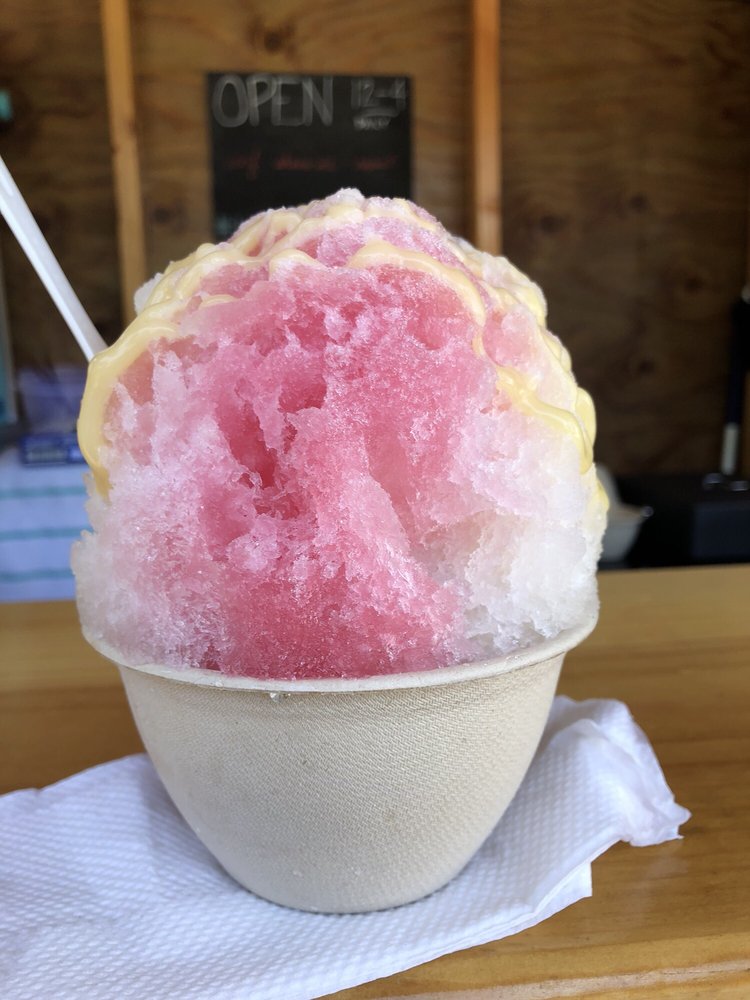 I love that they offer natural flavors and that they have all the tropical flavors you'd hope to find in Hawaii.
My favorite is always passion fruit, but I like to mix up the other flavors I get. With up to three flavors on each shave ice you have a lot of choices.
Carmen also offers the option to add ice cream to your shave ice for $1 more and a snow cap for $0.50 more.

If you want the FULL experience get both, it makes more a creamy sweet and delicious experience. My preference though is just the snow cap and you'll have a choice of regular condensed milk or a coconut cream and that coconut flavor is soooo good on a shave ice.
They get busy and it's just a little stand so be prepared to wait, especially at peak times but it is well worth the wait.
There are a couple of seats at an attached picnic table but other than that you'll have to take your ice elsewhere or shovel it down in the parking lot like we did.
If you're nearby make sure to check them out, open daily and always delicious, you'll be glad you stopped by!
Big Flavor at Big Wave just Steps Away from the Beach
The Good
The best natural flavor on a shaved ice I've ever had
One of few places I've seen coconut cream condensed milk, but definitely the best tasting
Carmen and her staff are SUPER friendly
Literally steps away from beautiful Napili Beach
The Bad
Small shop so only one person working at a time. Wait time could be a little bit depending on how many beach go-ers need to cool off