This was our first stop when we arrived on the island and after three days of meals we haven't found a place that can hold a candle to this sit down experience. Before we came we were told by many people that this was a must try stop on any Maui trip. We're still looking for more great restaurants, but so far #1 on the island.
When we arrived there was a twenty minute wait for our party of four, they had seating outside while you waited and it gives you some time to look over the menu if you'd like.
We were pre-warned that serving sizes are large and ordered with that in mind. The four of us ordered three items intending to share and still walked out with leftovers… really one meal for two people is perfect unless you're REALLY hungry.
We ordered the classic loco moco the Polynesian paralysis moco and the kalua pork and all of them were delicious.
The kalua pork was moist and packed with flavor, the loco moco had a really great seasoned burger underneath eggs and gravy and the Polynesian Paralysis gave us a great sample of fish and kalua pork as well as awesome span fried rice.
I would definitely think about getting a full fish dish next time the fish tempura was that good.
As we entered our food comas and shared satisfied pleasantries we were presented the opportunity for dessert. We've learned that of lilikoi pie is on the menu… or really lilikoi anything… the answer is always yes.
We ended our meal with a perfect slice of lilikoi pie with a side of dole whip and this truly brought the whole meal to the next level. All it took was a bite of these delicious flavors together to leave me feeling completely satisfied and ready to take on the island.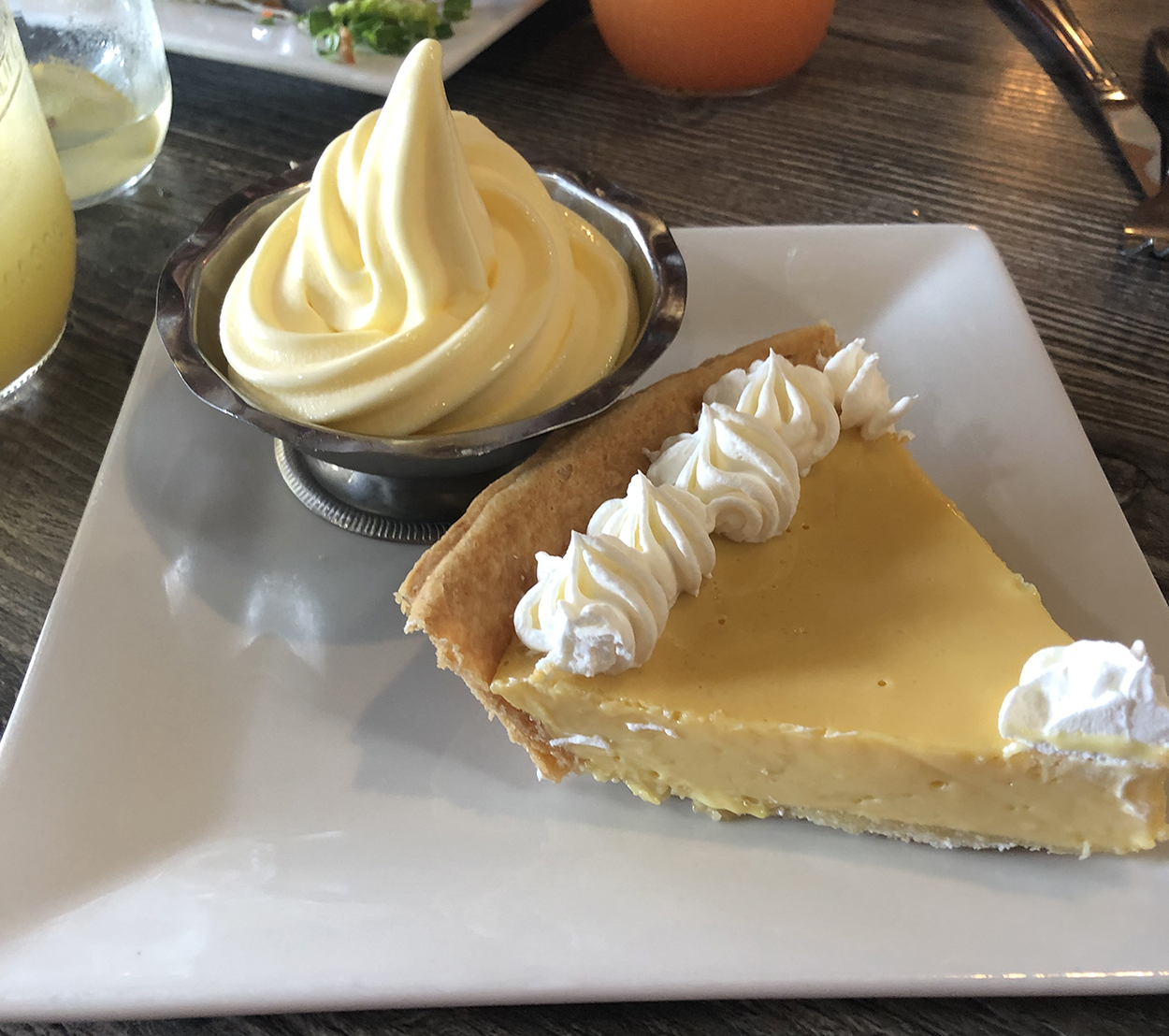 On top of the delicious food the service was great, they were patient, let a couple people order no onions and were quick to refill waters.
The prices are great for Maui, especially when you're sharing dishes and taking some leftovers home for later.
We've been to many restaurants since but this experience has still been the best so far on the island.
Start Your Trip Off with Ono Food on Maui
The Good
Huge portions (definitely sharable)
A touristy spot with a local feel
The Bad
Gets very crowded and may have a wait (goes quickly though)