If you're looking for a HUGE meal The Omelet House is your spot! I'm going to pre-warn you, if you don't want to take home leftovers make sure you share a meal.
My friend and I each got a meal and our order came with hash browns and a half waffle, I think the half waffle could have been it's own meal!!
The omelettes we ordered were four egg omelettes, I don't know about you, but at home I max out at a two egg omelette and it's plenty. The Omelet House is going to make sure you go home fully satisfied and in a food coma!
Now that I've established that the portions are HUGE, I want to make sure you know the food is great too. I really feel like breakfast is a hard meal to screw up, but it's definitely been done.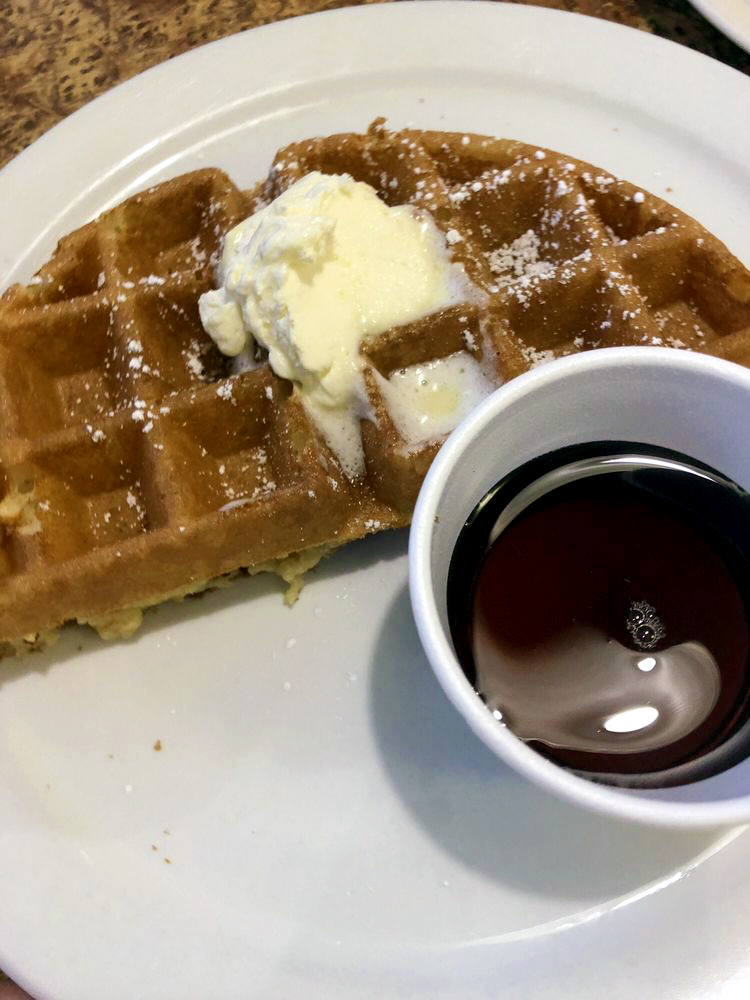 Omelet House has the breakfast game down and was serving quality food quickly, event with lines out the door. I was supposed and delighted when I took a bite of my waffle and it was the perfect combination of slightly crisp outside and super fluffy inside.
The omelette was filled with delicious toppings that were cooked well and my hash browns were perfectly seasoned, cooked through and great with my hot sauce/ketchup combo that I like.
Our waitress was also great and made sure my coffee was filled the whole time. I'm so glad we tried this spot and I was happy to have a whole meal to take home as leftovers.
One of the Biggest Breakfasts I've Ever Had
The Good
HUGE portions
Friendly Service